America's Leading Telemedicine App Development Company
Telemedicine software development services for HealthTech entrepreneurs, medical practices and healthcare organizations.  Whether you are looking to roll out a custom Telehealth website, augment an existing telemedicine app or leverage our white label offering for a fully branded Telehealth experience, our telemedicine software solutions are designed to offer an enhanced virtual care experience.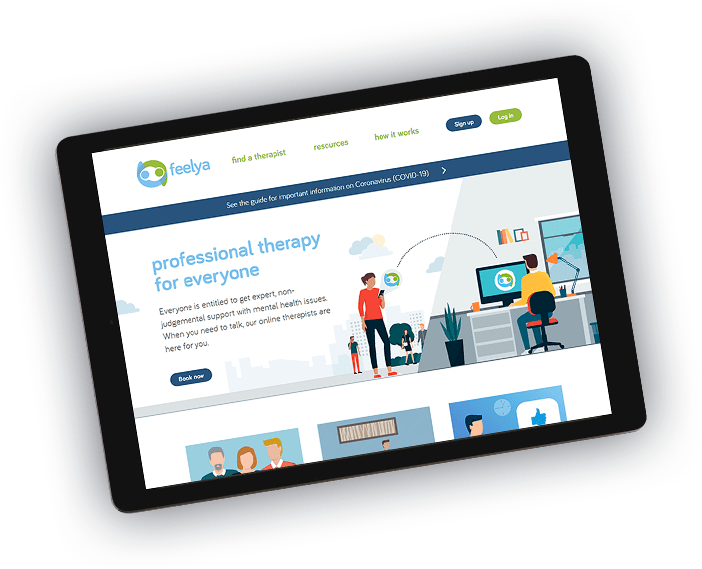 Our Telemedicine App Development Clients Speak
"Arkenea's work is entirely responsible for getting us investments."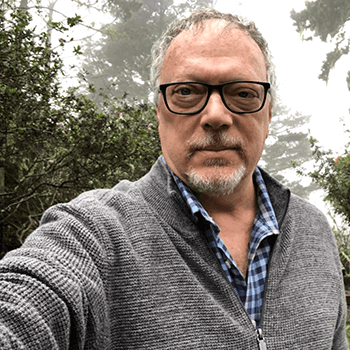 Rick Baker
CTO and Chief Strategist, ORLink Surgical Workflow Platform
"Arkenea takes ownership of the project, and it shows."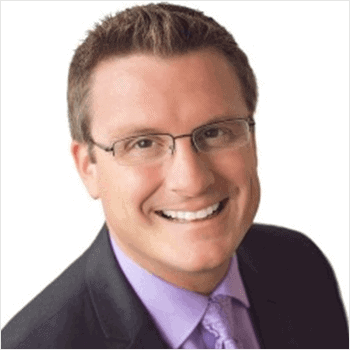 John Fox
CSO, Formulary Academy, Drug Monograph Automation
"Arkenea delivered everything we asked for!"

Stefanos Papapanagiotou
Founder, Feelya Telemedicine Application
Arkenea's Telemedicine App Development Differentiators
With our team of experienced healthcare software developers, we help create custom telemedicine software that optimizes workflow efficiency while providing an unparalleled user experience. As one of America's leading Telemedicine software companies, Arkenea empowers healthcare practitioners, clinics, healthcare startups and hospitals in developing HIPAA compliant telemedicine websites and apps. Here's what makes us stand apart from the competition.
We aim at delivering a powerful application that offers an intuitive user interface when designing and developing Telemedicine apps. With intuitive UI and responsive UX design, we make sure that our telehealth solutions deliver a seamless experience for patients as well as service providers.
Unparalleled Healthcare Expertise
Our expertise in the healthcare niche is our biggest differentiator. Our team is well versed with the regulatory and compliance requirements of Telemedicine software development. We make sure that our Telemedicine software development process adheres to the stringent privacy and security standards.
Agile Development Approach
We follow agile development practices to ensure rapid project delivery and scalability in telemedicine apps. Development takes place in bi-weekly sprints, resulting in complete transparency in Telemedicine software development.,
Our software developers have a deep understanding of FDA, HIPAA, HITECH and CARES Act requirements. We make sure of compliance with all the security and data protection directive to ensure security of health data.
Arkenea's Telemedicine Software Development Case Studies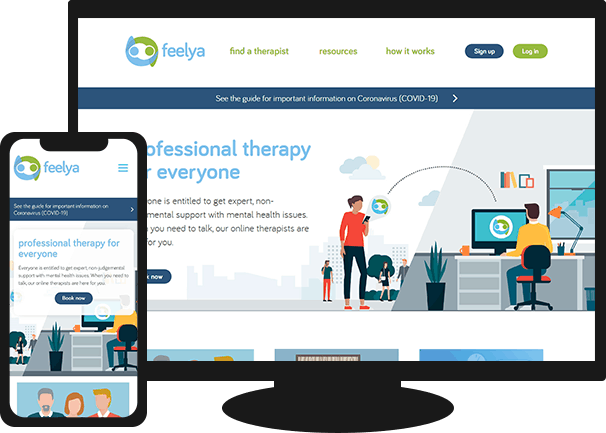 Arkenea helped increase sales revenue by rearchitecting the Feelya telemedicine application.
We helped revise the user experience of the mental health telemedicine application to increase user engagement. We redesigned and built a new client and therapist journey that would be more attractive and easy to use. We also revamped the patient-physician booking process to make it more efficient. The end result was increased client and therapist registrations, driving their revenues north.
Patients can create a profile, search for physicians/therapists in a specific location, choose their preferred therapist, schedule a consultation, conduct the entire consultation via messaging or video and also seamlessly pay for the entire therapy session on the telemedicine app that Arkenea developed.
United Medical Group Telemedicine Application
We helped UMG scale their multi-practice setup by leveraging telemedicine to include physician contractors.
Arkenea helped UMG build a web-based telemedicine application for patients to consult with physicians and specialists on-demand, with transparent and straightforward unified pricing where the patient pays in cash and not with insurance. This telehealth software has full specialty support by UMG physicians from Internal Medicine, Infectious Disease, Pulmonology, Cardiology, Wound Care, Nephrology, Gastroenterology, Pediatrics, Behavioral Health and more.
Some of the unique features of UMG's telemedicine application include on-demand and scheduled visits, one time visit link that will expire after the visit and referral for affiliated physicians clinics for in person evaluation or testing, among others.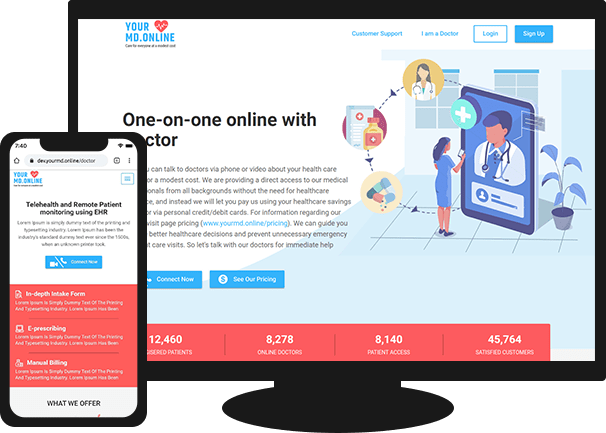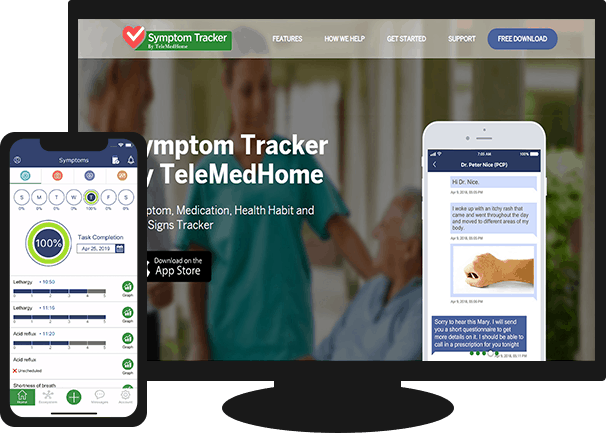 TeleMedHome Telemedicine Application
Arkenea helped bring TeleMedHome's telehealth software MVP to market quickly for faster iterations.
We helped create a detailed blueprint and architecture of the telemedicine application for the physician-entrepreneur team of TeleMedHome. With the initial prototype development, we were able to design and develop the first version (MVP).
This telemedicine mobile application connects  patients with their caregivers, medical providers, health coaches and care managers. It fosters an easy 2-way communication between the patient and the physician, promotes provider to provider communication and secure HIPAA-compliant text/image/video exchange. This telemedicine mobile application promotes care plan compliance and medication adherence. 
HomeHosp Telemedicine Software
Arkenea designed and developed the HomeHosp cloud-based telemedicine application from the ground up.
Starting with the telemedicine website, HomeHosp will soon also be launching their telemedicine mobile application which is currently under development with Arkenea. This entire telemedicine software is simple and user friendly, private and secure and allows for tracking of doctors and vendors within your location.
With HIPAA compliant Private Video conferencing, doctors can fill gaps of time between patients awaiting their arrival or preparation for an examination. HomeHosp also helps doctors reduce their no-show rate.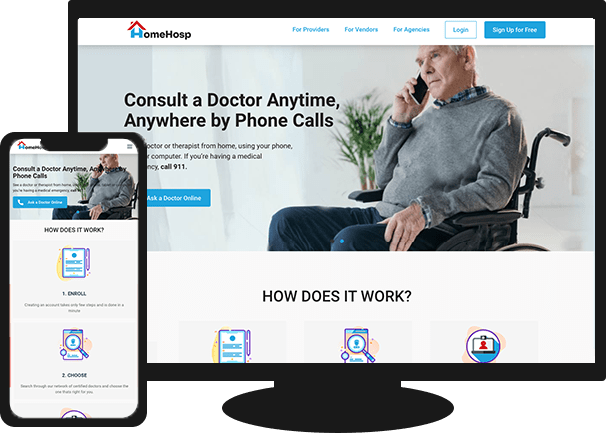 Healthcare Startups
Being at the helm of technological innovation, we help healthtech entrepreneurs transform their vision into reality with our telemedicine software development services.
Private Practitioners and Hospitals
Whether you are a practice owner or a healthcare organization, we offer intuitive telemedicine software tailored to meet your requirements.
Specialty Practices
Depending on your area of specialization, we design and develop feature rich telemedicine applications with custom workflows specific to your specialty.
Build A Feature-Rich Telemedicine Application
We develop custom Telemedicine software for unparalleled user experience that seamlessly integrates with the existing practice workflow. With advanced Telemedicine app features, ensure quality healthcare delivery, increased patient engagement levels, and reduced overhead costs by developing a feature rich custom Telemedicine software.
Telemedicine App Development Company With A Robust Process
With a decade of 100% experience in the healthcare software development space, we've near perfected our Telehealth software development process for delivering a high quality Telemedicine solution. Our team of healthcare software consultants, software engineers and business analysts work in tandem with each other to build telemedicine software solutions, unique to your workflow and requirements.
01. Requirement Gathering/Analysis
Our development process starts with aligning the specifications of the Telehealth platform with your business goals. The first step in the discovery phase is to take a deep dive into the project requirements with our analysts to create a detailed software specifications document and a project roadmap that brings granular level of clarity on the  features, functionalities and workflows of the telemedicine application to be designed and developed.
03. Telemedicine App Development
The next stage is to get the telemedicine app development into gear. Based on the platforms of choice – cloud based and/or mobile applications, our team of developers begin coding the app based on an agile framework with bi-weekly sprints, while testing along the way. We develop HIPAA-compliant, cloud-based, native and cross-platform Telehealth mobile applications.
02. User Experience Design
Our user experience team then spends time to understand your audience and the specific problem that your Telehealth application is solving. Wireframing and prototyping of the application helps is clear visualization of the ideated app features and mapping of user journeys. This is followed by developing a high fidelity user interface. An intuitive and easy to navigate UI/UX is designed for ease of use and minimal onboarding steps.
04. Deployment & Maintenance
Once the entire telemedicine software has been beta tested, we ensure successful hosting of the application on a HIPAA-compliant server and conduct a final round of testing in the production environment. We continue to maintain your telehealth application throughout its lifecycle.
HIPAA-Compliant Telemedicine Application Development Arkenea's Telehealth app development services ensure that your software remains compliant with all applicable regulatory standards by U.S. Department of Health and Human Services (HHS), Health Insurance Portability and Accountability Act, 21st Century Cures Act, HITECH's MU-1 and MU-2 standards and Office of the National Coordinator – Authorized Testing and Certification Body (ONC-ATCB).
Our team of telemedicine app developers ensure that the right technical safeguards are implemented in your telemedicine website or mobile application and will also help you identify and host at a HIPAA-compliant cloud server such as Amazon AWS, Atlantic.net, etc. We ensure compliance with HIPAA, HITECH, HL7, IEC 62304, DICOM, ICD-10, PIPEDA, EPHI, PCI-DSS, IHE, LOINC, MDR, GMP and FDA 21 CFR Part 820 policies, based on the unique requirements of your telehealth app development project.
Our range of advanced telemedicine app development solutions include, but not limited to, developing telehealth software across teletriage, teledentistry, telesurgery, telepsychology, telepsychiatry, telecardiology, teleoncology and telepharmacy, among others.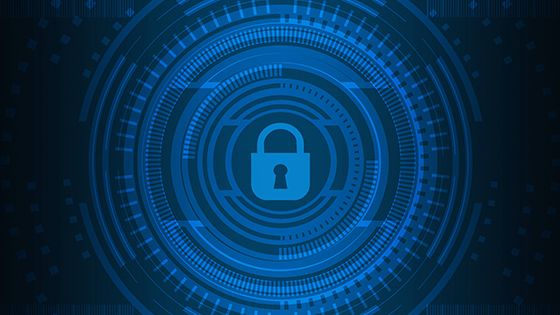 Our cloud based telemedicine app development services provides for a fully responsive, web interface for patients and physicians to connect in real time via live video and text consultation. We develop telemedicine websites across a range of technology stacks such as MEAN, LAMP, Python/Django, among others, based on your preference. The cloud-based telemedicine application is developed to be fully HIPAA-compliant, securing your Patient Health Information. We also help host the backend on a fully HIPAA-compliant cloud server such as Amazon AWS or Atlantic.net. Our healthcare developers are well experienced in ensuring interoperability with EHR/EMR software directly via their APIs or via Redox Engine. Cloud based telemedicine app development also lets you scale up dynamically.
Arkenea has a team of telemedicine mobile app developers that develop completely native iOS and Android applications and cross-platform mobile application using technologies such as React Native and Flutter. Whatever is your choice, the telehealth mobile application is developed to be fully HIPAA-compliant and the backend is also hosted on a HIPAA-compliant server. Our telemedicine mobile app development services ensure your applications are as feature packed as required, including but not limited to secured video consultations, secured real time chat, specialist referrals, EHR/EMR integration, ePrescriptions, mobile payments integration, and integrations with third-party and/or proprietary wearables and medical devices for symptom tracking. Arkenea's team of telehealth app developers also help develop Artificial Intelligence and Machine Learning based mobile apps such as AI chatbots and AI in digital imaging for better and faster diagnostics during a teleconsultation.
Infuse the power of advanced technologies such as artificial intelligence and machine learning when developing a telemedicine application for your healthcare organization. Whether you are looking to integrate a chatbot in your telemedicine app or are looking to make the most of big data and predictive analytics using machine learning algorithms, we got you covered. Our developers can help you apply AI algorithms and leverage neural networks to develop smart app functionalities such as symptom tracking. We also ensure that the telemedicine apps offer low latency and run seamlessly, offering a glitch free telemedicine experience even in poor network conditions. No matter what type of telemedicine app development services you are looking for – store and forward/real time telemedicine/remote patient monitoring, our AI/ML capabilities can take it to the next level.
Why Choose Arkenea As Your Telemedicine App Development Company
Combined value of all our clients
Dedicated company for healthcare industry
Insights On Developing Telemedicine Applications
FAQs For Hiring A Telemedicine Application Development Company
1. What are the core features to consider during telemedicine application development?
The must have features to include in telemedicine app development are patient-provider interactions through audio and video conferencing, patient history management, clinical documentation, EHR integration, appointment scheduling and calendar management.

In addition to these core features, HIPAA compliance needs to be baked into the backbone of custom telemedicine app being developed.

Here's a list of core functionalities, but not limited to, for each user type that would be interacting with the telemedicine application.

PATIENTS
1. Patient signs consent form: The patient is able to give consent to the way their personal and health information will be used on the platform. The patient is able to eSign the consent forms to get medical documents signed on time so that healthcare-related pronouncements can be approved and implemented faster through HIPAA compliant electronic signature.
2. Patient Provides Health, Social & Family History. The patient is able to provide their health history, their family and social history on the platform.
3. Patient Fills Intake Form. The patient is able to mention their current health conditions. The patient is given an intake form to enter the purpose of booking an appointment with a doctor. The intake form makes the entire process quick and hassle free.
4. View & Search Doctors. The patient is able to search a doctor by various parameters such as doctor's name, specialty, city and state based on their current location. They also get a list of preferred doctors with whom they have attended an online consultation session.
5. View Upcoming Appointments. The patient must see the upcoming appointments booked with doctors.
6. Account Management. The patient is able to view and manage their account and edit the details.
7. Book Appointment. The patient is able to book an appointment with a doctor. The patient is able to book an on-demand appointment or schedule it for later. They will be able to select a time duration of consultation and view the charges for the time duration.
8. View Doctor's Information. The patient is able to view the doctor's profile before booking an appointment with them.

DOCTOR
1. Mark availability. The doctor is able to mark their availability on the platform to receive appointments. They will be able to set up their weekly schedule.
2. View Dashboard. The doctor is able to view all the upcoming appointments and new appointment requests from patients.
3. Doctor Onboarding and Profile Management. The doctor will be able to manage their profile and account settings.
4. Secure messaging. In addition to video call and screen sharing, in-app messaging is a among the top telemedicine app features to include when you build telemedicine software.

ADMINISTRATOR
1. Manage intake form. The admin of the platform is able to manage the questions and their answer types in the intake form.
2. Assign Patient To A Doctor. The admin is able to reassign a patient, who is assigned to a doctor by the system, to another doctor on the platform. For this, the admin will be able to search and select the patient and assign to another doctor.
6. Does my telemedicine app need to be HIPAA compliant?
Since the telemedicine app deals with sensitive patient information, telemedicine app development needs to be compliant with HIPAA privacy, security and omnibus rules in addition to other regulatory requirements like HITECH, HL7 etc. Our healthcare software consultants can guide you in the right direction up on discussion of the overall project scope of work.
8. Do you provide ongoing support and maintenance along with telemedicine software development?
Your telemedicine app has to constantly evolve with the changing technological and regulatory landscape. Our support and maintenance services can help you stay ahead of the competition while ensuring smooth running of your telemedicine app.
2. What are the typical costs of developing a telemedicine app?
Telemedicine software can cost anywhere from $50,000 to upwards of $300,000 depending on the features and complexities of the application being developed.

The development of a basic HIPAA compliant telemedicine application which only has doctor-patient interaction as its main offering will take less time and be considerably cost effective than developing a feature-rich application that has more functionalities and requires complex integrations.

The time required to develop such an application would also be higher, contributing to its costs.
3. What are the technology integrations for developing telemedicine software?
The custom developed telemedicine application needs to integrate with the existing software that your practice uses. This includes integration with EHR/EMR software, appointment scheduling software, billing software, etc. Additionally, remote patient monitoring systems and patient wearables can also be integrated with the telemedicine software being developed to ensure data driven healthcare delivery. Some of the other integrations would be to facilitate functionalities of video or audio calling using existing solutions from application programming interface (API). Telemedicine app developers like Arkenea also help its clients integrate third-party solution providers for ePrescription and even patient's insurance.
4. What key skills/experience must a Telehealth app development company have?
Specialization in the field of healthcare software development is something that one should look for when hiring telemedicine app developers. A company like Arkenea has more than 10 years of experience working in the custom healthcare software development niche and is well versed in the compliance and regulatory requirements (HIPAA, HITECH, etc) involved in telemedicine app development. Partnering with a team that has expertise and knowledge, and has worked on developing telemedicine solutions in the past can set you up for success and ensure that the custom developed telemedicine software remains scalable, compliant and offers a superior user experience.
5. What are the different roles of a telemedicine app development team?
A multifunctional team is involved in telemedicine app development consisting of telehealth app developers, quality assurance team, business analysts, and project managers.

By following an Agile approach in software development, the team holds daily stand-ups to review the daily tasks and get resolution to queries in order to ensure scalable development.

Sprint demos are held on a bi-weekly basis where the clients get the demo of the telemedicine software being developed and give their feedback. The steering team also gets together on a monthly basis to review the progress and provide guidance to the development and operational teams.
7. What is the difference between Telehealth and telemedicine app development?
Telehealth encompasses a broader scope of remote healthcare delivery solutions. Telemedicine on the other hand is a subset of telehealth.

Telemedicine app development comprises real-time and store-and-forward applications for doctor patient interaction. Telehealth app development on the other hand also contains remote patient monitoring applications and mHealth apps in addition to conventional telemedicine application development.
Get in Touch for a Quote
We're the only 100% healthcare specific software development company in our category. Get in touch with us for a free project consultation and quote.