We're An App Development Company
With Tons Of Success Stories To Share
Do you want your app to be venture funded, downloaded million+ times, featured on the App Store and top tech publications? You've come to the right place. The apps we've built for our clients have ticked all of the above!
We Take You from Concept to Launch, Stopping Only at Success
The proof is only in the pudding. Don't settle for any mobile app development company that doesn't have success stories.
We've got so many that we almost could guarantee you success. Here are some examples:
Glenn Harrold's apps have been featured in top publications and in 50+ countries on the App Store. Downloaded 10+ million times,earned $1+ million.
Canvsly app has been featured on top publications, the Apple App Store and won 2 awards.
ORLink has raised more than $1 million in funding.
WHY FOUNDERS LIKE YOU HIRE US
Our Backstory….. it's important
With a successful exit, our founders have gone through the experience of building, growing, scaling and exiting a successful software product company. Who better to help you build and scale yours then?
Our Mission
The successful exit happened as a result of 3 failures. The difference was getting a mentor the 4th time, which left a mark on our founders. They imbibed this into our mission, to help you leverage mentors and our network for success.
Our Belief
We believe whole-heartedly that no founder or company can scale successfully alone. They need the support of a quality product (that we build), a strong network (that we provide) and access to resources – we ensure you have support at every step of your journey.
And Everything Else
Yes we are a technology company with a heart and soul. With our mission and beliefs, we help you create and launch your software product with utmost care and quality, which is flexible enough to scale as traction grows. No matter what your choice of tech stack or industry category, we have the expertise.
MOBILE APP DEVELOPMENT SERVICES
We build apps across app store categories and industries, whether your app is B2B or a B2C solution. All our mobile app development projects are driven by a fantastic user experience.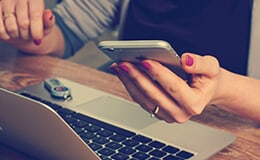 iOS Application Development
We cover the entire spectrum of iOS app development, adapting native, user experience driven solution across the iPhone, iPhone Plus and iPad.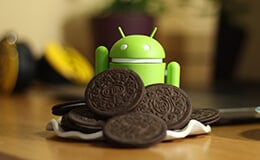 Android App Development
We bring simplicity to the Android app development process, making sure the fragmentation issue doesn't hit your Android phone or tablet app.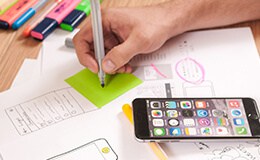 Mobile Application Design
We create beautiful mobile application design experiences that put your users first. Simplicity, intuitiveness and ease of use is key to our designs.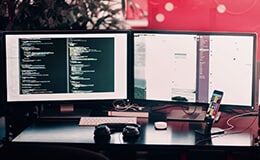 Cross Platform App Development
The cross platform mobile app development market has evolved and we help you build robust cross platform apps using the latest in cross platform tech.
Some Of Our Mobile App Development Projects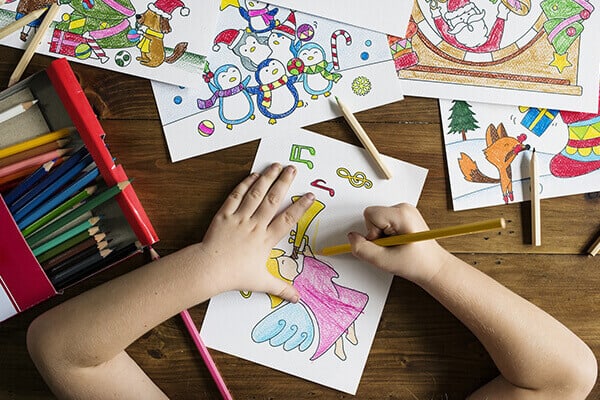 Canvsly is a mobile platform to organize, save and print your kids' artwork. You can print the artwork and make...
read more →
June 8, 2018
WE LET OUR CLIENTS DO THE TALKING
Mobile Application Development FAQs