Custom Healthcare Software Development Company
Custom medical software development services for your digital success. 
With 13 years of specialized expertise in the healthcare industry, we develop scalable, secure and compliant software solutions for healthcare organizations and HealthTech startups.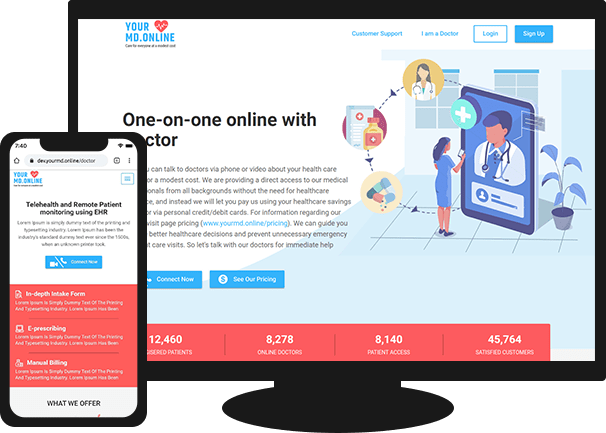 Our Key Healthcare Clients
What Makes Arkenea's Custom Healthcare Software Development Services Best In Class?
Our Custom Healthcare Software Offerings
We are an award-winning custom healthcare software development company, helping healthcare organizations and HealthTech entrepreneurs transform complex problems into positive, real-world outcomes by developing custom healthcare and medical software.
Arkenea has helped evolve the project and hone its ideas. The product has brought significant financial resources.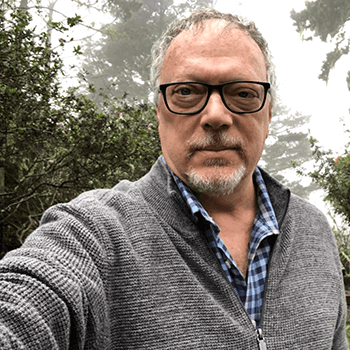 Rick Baker
CTO and Chief Strategist, ORLINK, Kentucky
I've worked with healthcare software development firms for the last 22 years, and Arkenea has been the best one so far.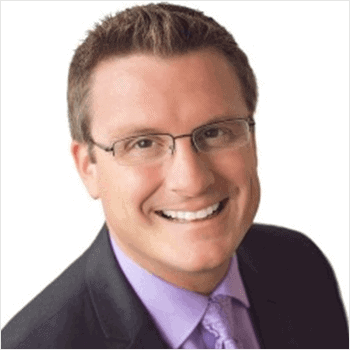 John Fox
CTO, Formulary Insights Inc, New York
Why Choose Arkenea As Your Custom Healthcare Software Development Company
Combined value of all our clients
Dedicated company for healthcare industry
Custom Healthcare Software Development Case Studies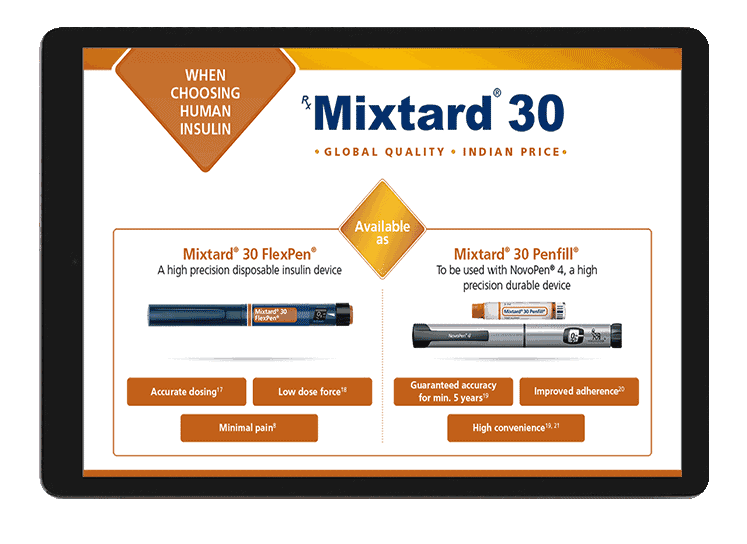 Arkenea designed and developed healthcare software for Novo Nordisk, a multinational pharmaceutical company ranking in the Fortune 500, headquartered in Denmark. The iPad application developed for their sales teams helped in making effective presentations to physicians, thereby increasing their prescription rates.
Kethan Solutions' Healthcare Software
Arkenea developed an Artificial Intelligence-led healthcare iOS application for medical startup, Kethan Solutions to help medical professionals to easily identify the implants that show up on x-rays of patients. This healthcare software leverages machine learning technology and helps in saving time, resources and human error associated with manual identification and verification.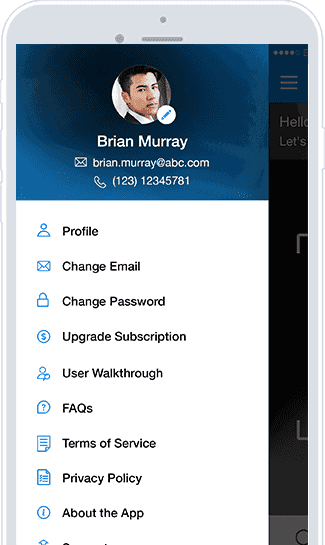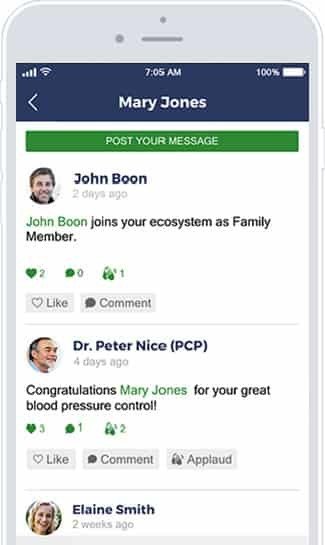 TelemedHome Telemedicine Software
Arkenea's healthcare software developers created this HIPAA-compliant telemedicine iOS application that empowers patients, families, medical providers and health care organizations to collaboratively manage chronic medical conditions at home, with telemedicine and remote patient monitoring functionalities.
Our Healthcare Software Development Engagement Options
Fixed Price
Choose this pricing option if your project requirements are spelled out and scope is fixed. A fixed quote is decided upon in advance and the payment proceeds as per as and when the project milestones are achieved.
Time and Material
This engagement option works best in cases where the software project's scope is likely to change as the development commences. The billing is done on the basis of actual time and resources spent working on the project.
Staff Augmentation
Opt for staff augmentation when you are looking for the right talent while keeping overheads low. We help you meet your business goals by placing the right candidates for your requirements. Our software development lineage gives us a big edge in providing a robust staffing service experience.
Get in Touch for a Quote
We're the only 100% custom healthcare software development company in our category. Get in touch with us for a free project consultation and quote.
FAQs For Hiring A Custom Healthcare Software Development Company
1. Why should I choose custom software development services over off-the-shelf solutions?
Off-the-shelf software solutions may offer generic features, but they often fail to address the unique requirements and workflows of healthcare organizations. Custom software development services, on the other hand, provide tailored solutions specifically designed to meet your organization's bespoke needs. By choosing custom software development, you gain a competitive edge, improved efficiency, and the ability to adapt and scale as your organization evolves.
3. How much do medical software development companies typically charge to develop custom software?
Typically the cost of developing a custom healthcare or medical software ranges anywhere between $75,000 to $250,000. This huge variation in software development costs can be attributed to a number of factors including the development platform, feature complexity, size of the development team, integrations with other software involved, etc. An effort-based estimate on the basis of project requirements and specifications is the best way to figure out what the healthcare software development costs would be.
4. Can Arkenea integrate the custom software with our existing systems?
Yes, our custom healthcare software development services include seamless integration with your existing systems. Whether you need to integrate with electronic health record (EHR) systems, laboratory information systems (LIS), or other healthcare applications, we have the expertise to ensure smooth interoperability and data exchange.
5. How do you ensure data security and compliance?
We prioritize data security and compliance in all our custom healthcare software development projects. Our team follows industry best practices and adheres to strict security protocols to protect sensitive patient data. We implement robust encryption, access controls, and audit trails to safeguard data privacy. Additionally, our software solutions are designed to comply with healthcare regulations, including HIPAA, ensuring that your organization meets all necessary compliance requirements.
6. What is your experience in Artificial Intelligence-driven healthcare software development?
Arkenea pioneers in the field of Artificial Intelligence and Machine learning in healthcare. For example, our team of healthcare software developers recently developed and deployed an AI-based app that used machine learning algorithms to automate the identification of implants in surgical X-rays, reducing the chances of human error and saving time and resources.
8. How do I get started with custom software development services for my healthcare organization?
To get started with our custom medical software development services, simply reach out to us through the contact form or give us a call. Our team will schedule a free consultation to discuss your requirements, goals, and timeline. We'll then provide a detailed proposal and work closely with you throughout the development process to deliver a custom software solution that aligns perfectly with your organization's needs.
2. What is the timeline for custom software development and what does the process look like?
The duration of the custom software development process can vary based on the complexity of the project, the desired features, and the scope of work. We work closely with our clients to understand their specific requirements and provide a detailed timeline for the development process. At Arkenea, our team is committed to delivering high-quality solutions within agreed-upon timeframes. To comply with HIPAA guidelines, we start off the engagement by signing a business associate agreement (BAA) with our clients. Arkenea follows a six step process for custom software development. This is what it typically looks like.
Healthcare Software Planning: Arkenea's healthcare consultants and business analysts with extensive expertise in the healthcare niche analyze the business requirements to come up with the specifications for the healthcare software to be developed. The scope for the project is defined beforehand and a high level cost and timeline estimate is worked upon. Possible risks are also identified at this stage through assessment and a risk mitigation plan is formulated.
Healthcare Software Design: Arkenea's experienced UX/UI designers map the user journeys and design clickable wireframes and interactive prototypes before the actual development and coding begins.
Healthcare Software Development: Following the principles of Agile software development, Arkenea's team of experienced healthcare software developers work in short sprints of 2 weeks to iteratively develop the software. Following an MVP-first approach in which the core software containing must-have features is developed first which allows for the development process to be scalable.
Healthcare Software Testing: Prior to every release, Arkenea's quality assurance analysts conduct all the required software testing including functional testing, integration testing, usability testing, performance testing, security testing, penetration testing and security and compliance assessment. This takes place before every major release. Healthcare Software Deployment - The IT team releases the software into the production environment from where the project goes on the live server.
Software Maintenance and Support: Arkenea's healthcare IT support team works on management of the software after release which includes defect identification and their fixes, management of the performance of the software and conducting the admin task for software maintenance.
7. Do you also provide post-development support and maintenance?
Absolutely! We offer robust support and maintenance services to ensure the smooth functioning of your custom healthcare software solution. We also have multiple engagement options for clients that can be tailored specifically to your requirements. Our dedicated support team is available to address any issues, provide timely assistance, and perform regular software updates and enhancements as needed.