Custom Laboratory Management Software Solutions
Build a laboratory information management system (LIMS) to boost the efficiency of your lab and streamline workflows.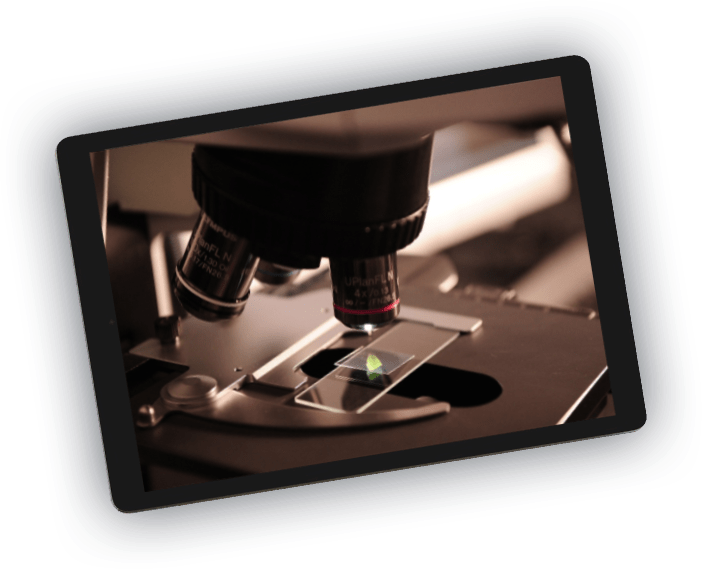 I've worked with healthcare software development companies for the last 22 years, and Arkenea has been the best one so far.
How A Custom Developed Solution Is Better
Develop A Laboratory Management Software To Meet Your Different Needs
Hospital Laboratory Management Software
Develop a laboratory information management system that promotes interoperability with other enterprise software solutions such as Hospital Information Systems (HIS), Electronic Health Records (EHRs), Billing Software, Scientific Data Management System (SDMS) and Customer Relationship Management (CRM) systems. 
Manage the complete clinical workflow lifecycle for your hospital laboratory. Use technology to empower your staff to automate workflows, integrate instruments, and manage samples to produce reliable results.

Routing of the patients to the appropriate lab section and ensuring optimal sample preparation.
Integration of the laboratory workflow with lab automation platforms and data analysis platforms.
Test result interpretation and documentation, clinical review and billing. Comparison of the results against the key performance indicators.
Genetic Laboratory Management Software
Genomics labs generate huge volumes of data and have a high sample throughput. Develop a laboratory management software to enhance the efficiency of your genomics and molecular pathology laboratory. 
This custom healthcare software helps you manage and sequence samples with accuracy in an high throughput environment. Track and centralize your lab data while producing reliable results and optimizing data from sequencing runs to boost the lab efficiency.
Configurable Genomics Workflow
Set up the custom workflow for meeting the complex requirements of your genetic/genomics lab.
Electronic Laboratory Notebook
Develop a spreadsheet-based interface for your laboratory to manage high volumes of data effectively.
Managing laboratory instruments or planning for lab personnel, use of configurable capacity planning tools to optimize for efficiency.


Histopathology and Molecular Biology Laboratory Management Software
Develop a powerful clinical laboratory software tailored to meet the needs of your histopathology and molecular biology laboratories. 
Manage laboratory sample information and other associated scientific data, standardize workflows and reduce the margin of error to improve the overall efficiency.
Standards and Reagents Manager
Keep track of the expiration date, lot numbers, vendor IDs for all the reagents used in the laboratory.
Robust Reporting
Software tools to help manage case records and log accurate reports for documentation.
Traceability and Tracking
Track sample data through the laboratory workflow and ensure traceability of reagents and instruments used in lab testing for analytical accuracy.
Putting Your Customers' Needs First
Key Features of Laboratory Information Management Systems
Frequently Asked Questions
1. What are the steps for developing a laboratory management software?
Here are the steps you need to follow to reap the maximum benefits of custom developing a laboratory management software for your lab.
Analyze the existing workflow and identify areas of improvement that can be automated.
Choose between hiring an in-house software team or outsourcing the development effort.
Find the right partner for developing your laboratory management software.
Take the incremental approach to software development by aiming for a minimum viable product and scaling up gradually.
3. How does a laboratory information management system work?
A Laboratory Information Management Software (LIMS) allows you to streamline the operations of your laboratory by managing clinical samples and their associated data securely while ensuring its easy availability.

LIMS can help your lab in automating workflows, integrating instruments, managing samples and their associated information, and keeping a track of the inventory within the laboratory.
5. How much does a laboratory information system cost?
The costs of a laboratory management system can range from $5000 to $100,000 depending on whether you choose to purchase an off-the-shelf solution or build one for your lab.

Even in case of custom development of LMS, the costs can vary based on the features, complexity, software integrations required and the size and expertise of the development team working on your project.

If you have a clear idea of the scope of your project, healthcare software development consultants at Arkenea can help you get an exact estimate of the development costs of your project.
2. What are the advantages of custom developing LIMS?
There are a number of off the shelf laboratory management software, lab information systems and laboratory information management software which are readily available in the market.

However, most of them would either have a host of features that you likely won't use at all but still pay for, or would have a basic version of software that you have to pay additional fees to upgrade for the features you want. Custom developing LIMS for your laboratory allows for a tailored software product based on your specific needs without having to overpay for features you won't use or spend extra money on the features that you need added.
4. What is the difference between LIS and LIMS?
Laboratory Information System (LIS) and Laboratory Information Management System (LIMS) are two related informatics software which vary in their function. LIS is primarily patient based and stores and manages patients' data and their test results in a hospital or a private laboratory.

LIMS on the other hand is more batch/sample centric and works better for groups of records that need to be processed at once.
6. What are the advantages of LIMS software?
Here are the major advantages of including laboratory management software in your lab.
Automation of repetitive tasks leading to streamlining of workflows
Reduced paperwork and elimination of chances of human transcription errors
Automated reporting leading to increased productivity
Integrating with other software to increase process efficiency
Inventory management and tracking
Improved workflow and data management
Get in Touch for a Quote
We're the only 100% healthcare specific software development company in our category. Get in touch with us for a free project consultation and quote.