The UMG telemedicine platform provides patients with affordable and expert care with access to quality network providers in other specialties for ambulatory visits.
United Medical Group has aspirations to provide affordable medical care to patients across the country, but limited by presence and geographical reach.
The UMG telemedicine application was developed to help United Medical Group expand their presence across the country via physician contractors that would be a part of the platform. Patients signup, fill intake forms, sign consent forms, schedule a telehealth consultation with a physician of their choosing and go through a full, live video consultation on this telemedicine platform.
Key Highlights of the Solution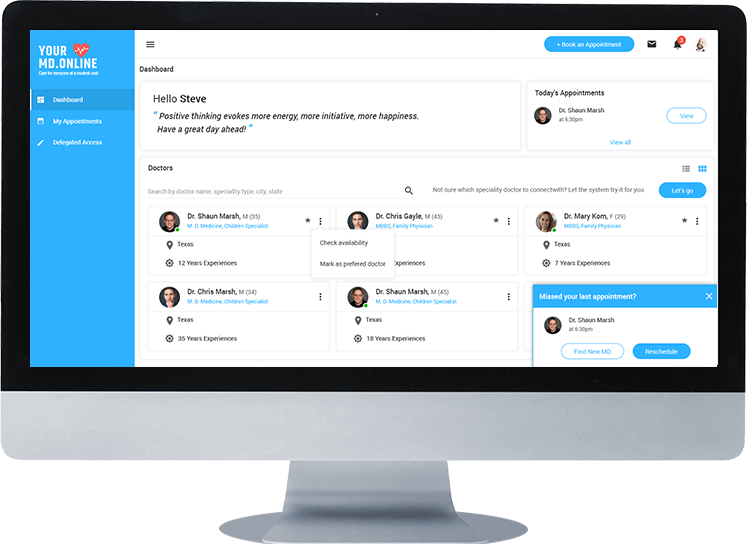 .01
Live video consultation.
.02
Integration with Surescripts to facilitate ePrescriptions.
.03
Use of PQRST pain assessment method.
.04
Doctors can take SOAP notes during video session and fetch patient's medical history via the integration of EHR/EMRs.
.05
Creating profile for minors and family members and booking appointment for them.
"Arkenea delivers on what they promise without any delays or pushback. They're open and flexible and keep the project on schedule and within budget,"
Get in Touch for a Quote
We're the only 100% healthcare specific software development company in our category. Get in touch with us for a free project consultation and quote.