This HIPAA-compliant iOS application empowers patients, families, medical providers and health care organizations to collaboratively manage chronic medical conditions at home, with telemedicine functionalities.
The physician-led company witnessed a high rate of hospital admissions, morbidity and early mortality rates for the lack a collaborative platform between patients, care givers and family members.
With a view to develop patient-centric application with telemedicine functionalities, TeleMedHome is developed with a clutter-free design and highly intuitive interface to help users focus on keeping track of their health with timely reminders, and remotely monitor high risk patients with chronic diseases.
Key Highlights of the Solution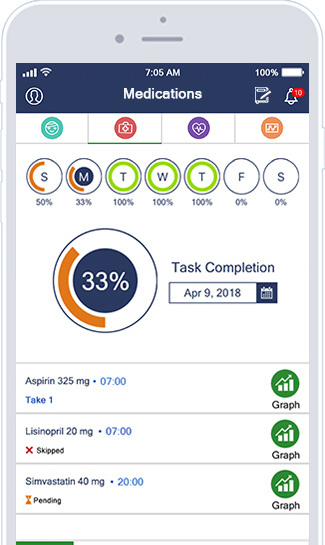 .01
Timely reminders of appointments, daily medications and tasks
.02
Easy 2-way communication between patient and providers
.03
Secure HIPAA compliant text/image/video exchange
.04
Track progress of patient care plan by all the involved user types
.05
Instant video calling with users not present on the application
"Arkenea has done what they can to make each iterationmore seamless than the previous one,"
Get in Touch for a Quote
We're the only 100% healthcare specific software development company in our category. Get in touch with us for a free project consultation and quote.