NPHub is a clinical rotations placement platform to connect Nurse Practitioner students with preceptors and clinical sites.
To build a website that would ease out the process of matching NP students with suitable preceptors since NP students would find it most difficult to find a preceptor on time which would in turn delay their graduation. The design objective was to create a highly intuitive platform for nurses to find rotations online – a user segment that is not used to finding opportunities online.
Keeping in mind the users of the website, the web application was designed and developed in a manner that was intuitive and easy to use without any learning curve by the nurse practitioners and other user types, including all stakeholders.
Key Highlights of the Solution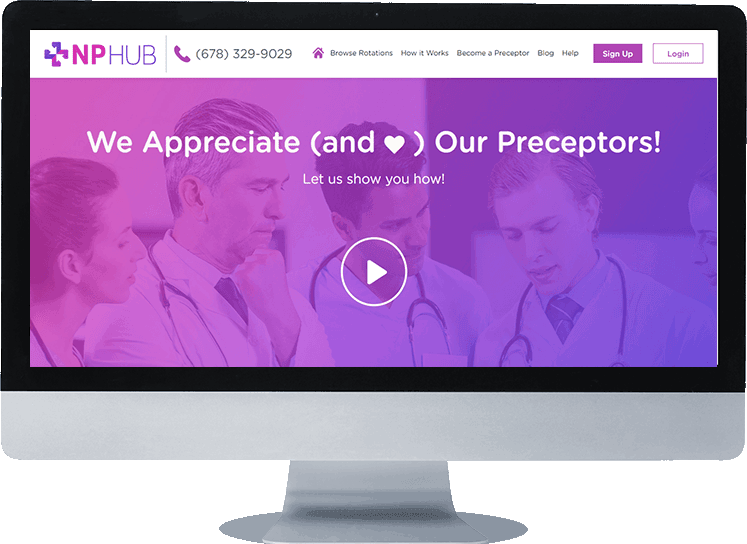 .01
Online matchmaking website for students to filter for available educators by location preferences and medical specialty
.02
Simplified preceptor booking functionality
.03
Easy marking of availability for up to 6 seasons for preceptors
.04
Data and analytics on student engagement on the platform
"Arkenea is able to guide decisions toward what you truly need instead of simply delivering a misguided product,"
Get in Touch for a Quote
We're the only 100% healthcare specific software development company in our category. Get in touch with us for a free project consultation and quote.