Formulary Academy web application quickly and accurately populates drug monographs with real-time content from PubMed, NIH and the FDA via an affordable, subscription-based app.
In order to more closely manage pharmacy plans, insurers were required to completevdrug class reviews to provide clinical support to such decisions. This was a tedious process requiring the manual collection and assembly of disparate information from numerous different online sources.
To solve the problem, a user-friendly, subscription-based web application was
developed, allowing clinical pharmacists to focus on the critical evaluation of drugs
rather than monotonous data entry.
Key Highlights of the Solution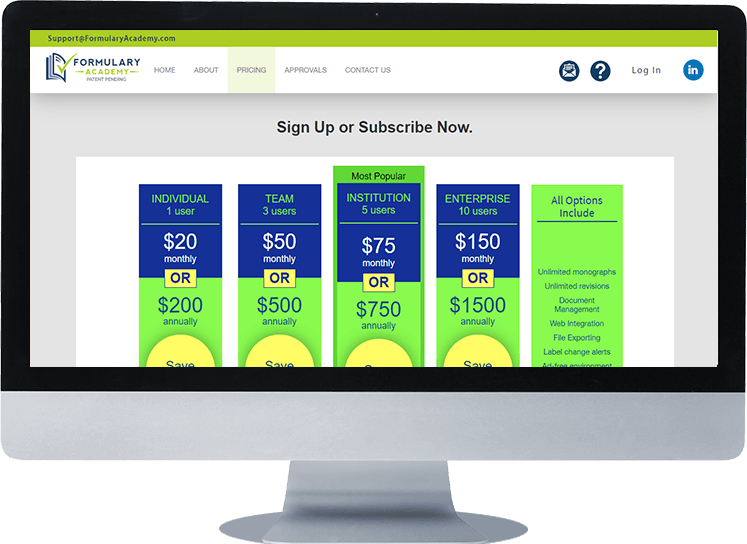 .01
To automatically populate monographs with current and accurate content from reputable sources
.02
Customizable monographs to fit an organization's needs
.03
Easy to retrieve and update monographs for future reviews
"I've worked with outsourcing firms for the last 11 years, and Arkenea has been the best one so far
Get in Touch for a Quote
We're the only 100% healthcare specific software development company in our category. Get in touch with us for a free project consultation and quote.